The Chobe River: What an incredible place!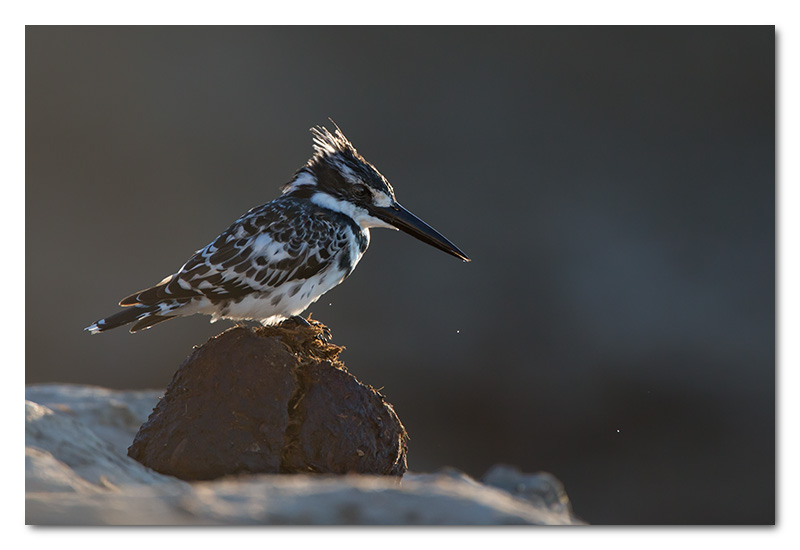 I've spent many hours camped out on the side of rivers and dams taking photos of the birds and animals that frequent the water.  I have often wondered whether I could not get better photos if I was in the water looking back toward the land.  Now I can categorically say that you can!  We spent three days on a house boat on the Chobe river, and each morning and evening, the guides took us on a game cruise in a small tender boat.  Now firstly I have to say what an awesome river the Chobe is.  Not awesome like we so often use the word these days, but awesome as in awe inspiring.  Obviously it is a big river and that is amazing, but its the amount of life in and around the river that truly makes it incredible.  There are so many birds and animals and all of them are unperturbed by the little boats.  In three days I managed to get more great photos (at least I think they're great) than I might normally get from two or three trips to the bush.  It was photography heaven.  I'll stop yacking now and let the photos show you what a great place the Chobe is . . .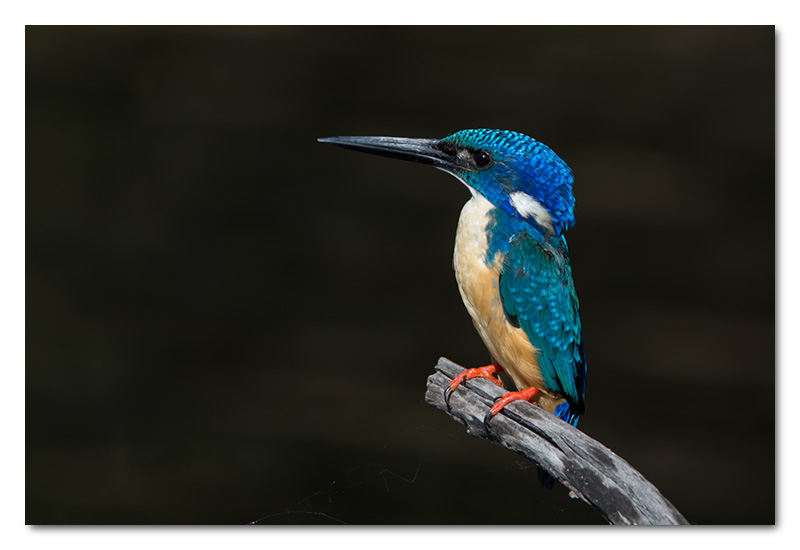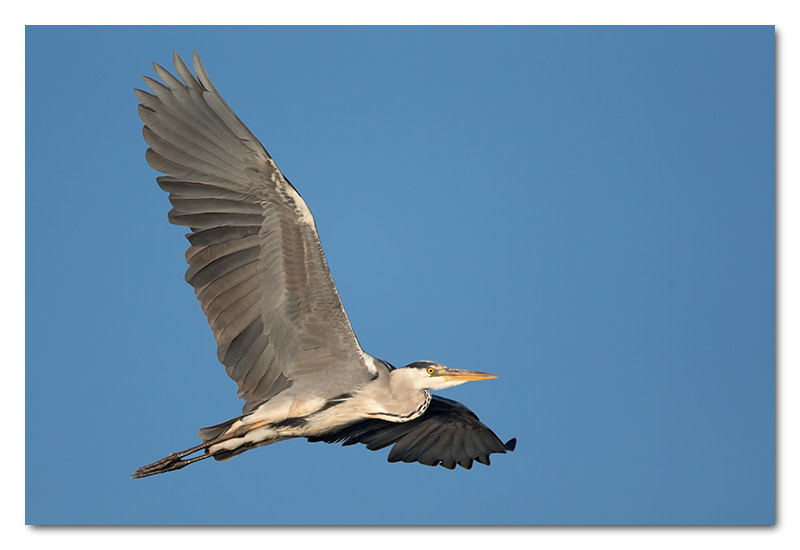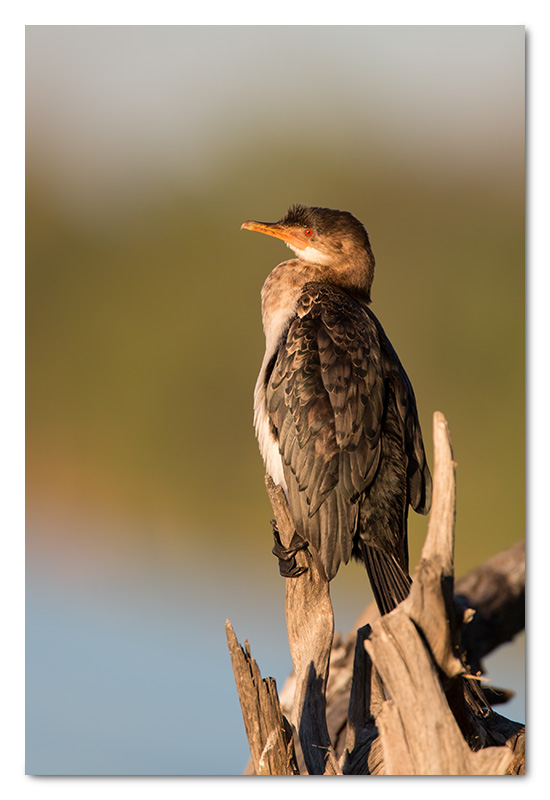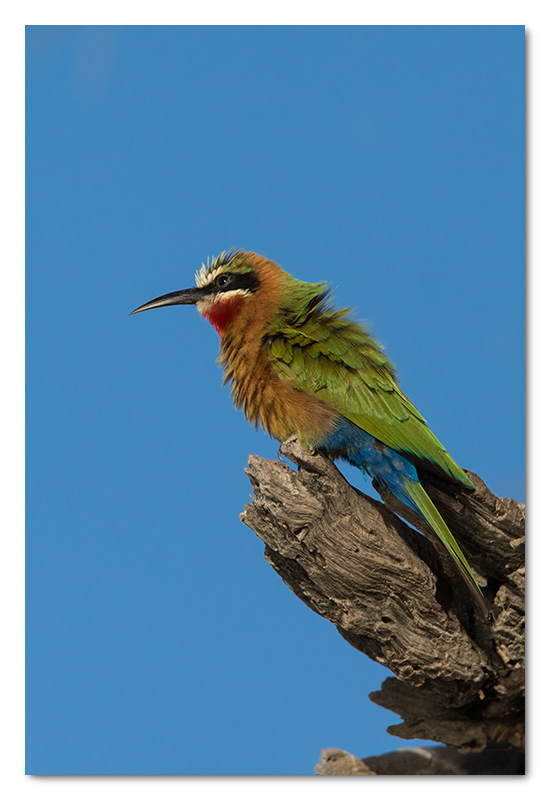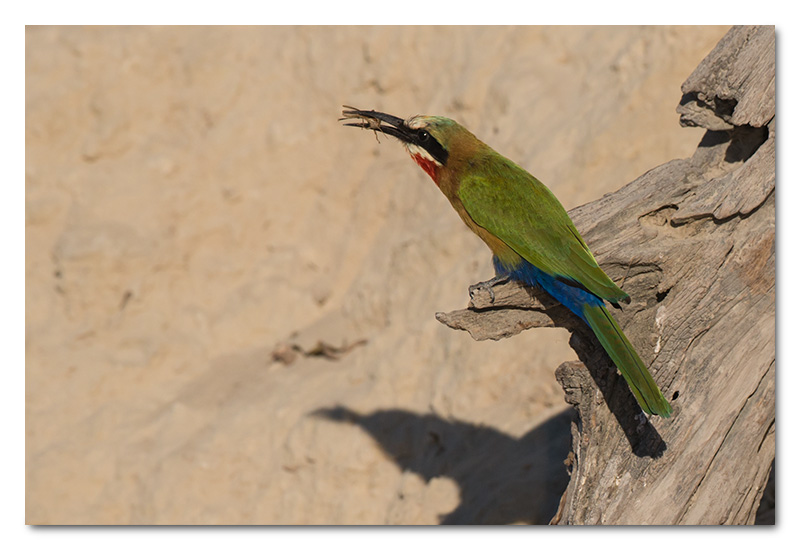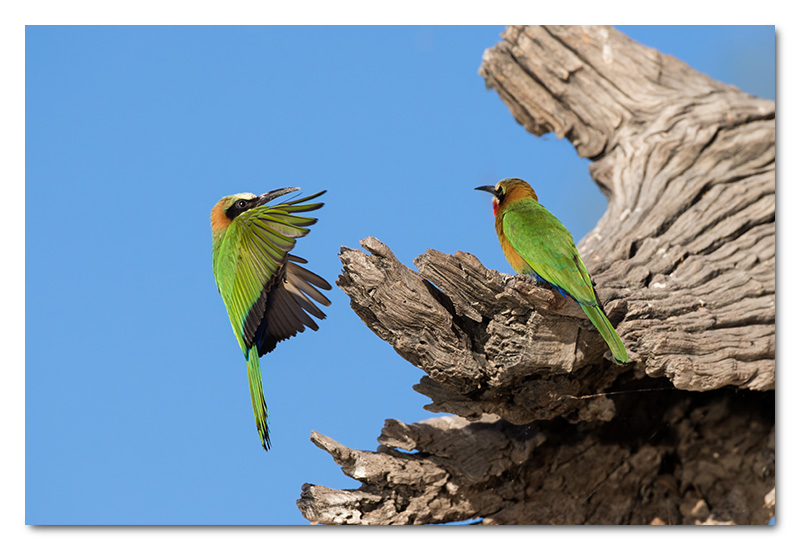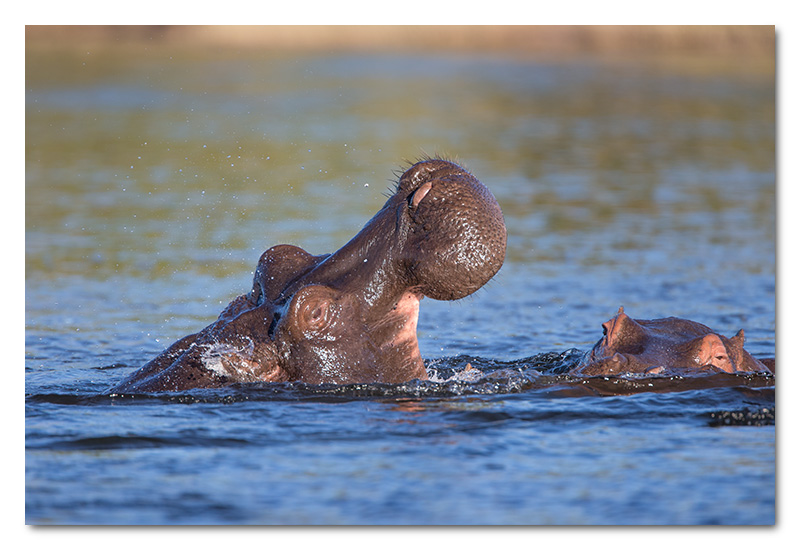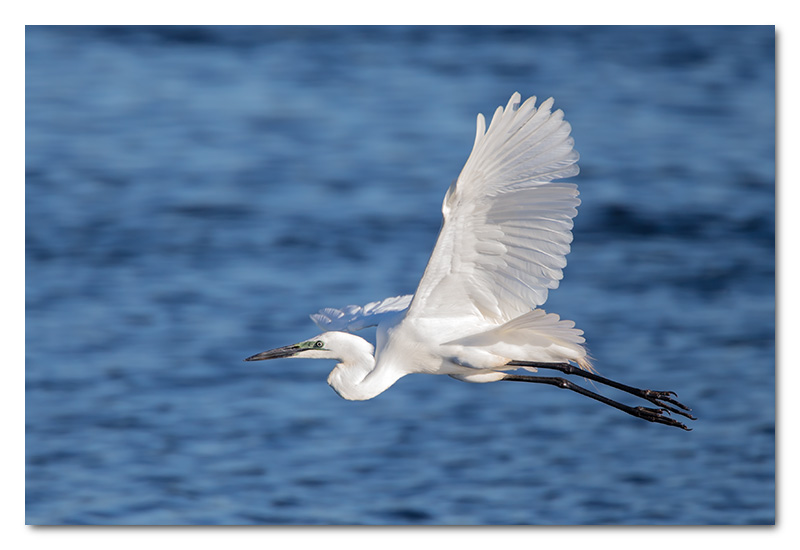 I think most people know that Chobe is elephant central.  There are thousands of them.  In fact 130 thousand was the last estimate.  To put that into context, the Kruger Park is home to just 20 odd thousand.  There were elephants everywhere, and they were the most chilled elephants that I have ever met.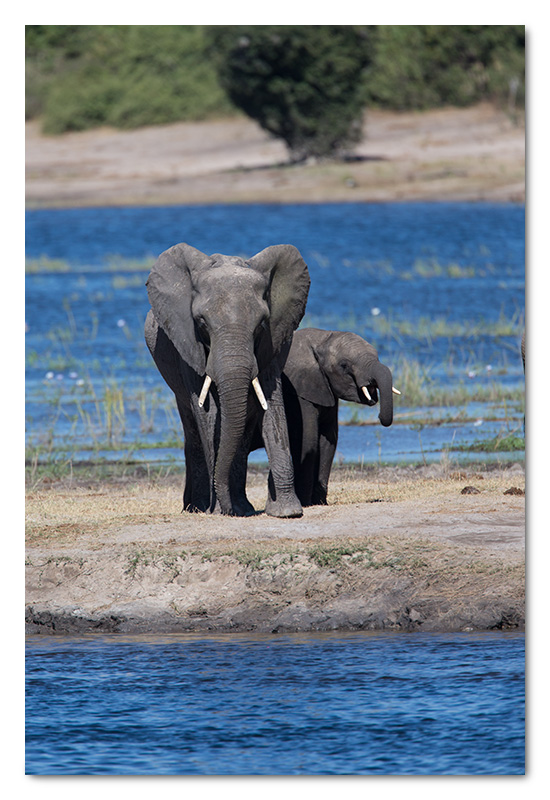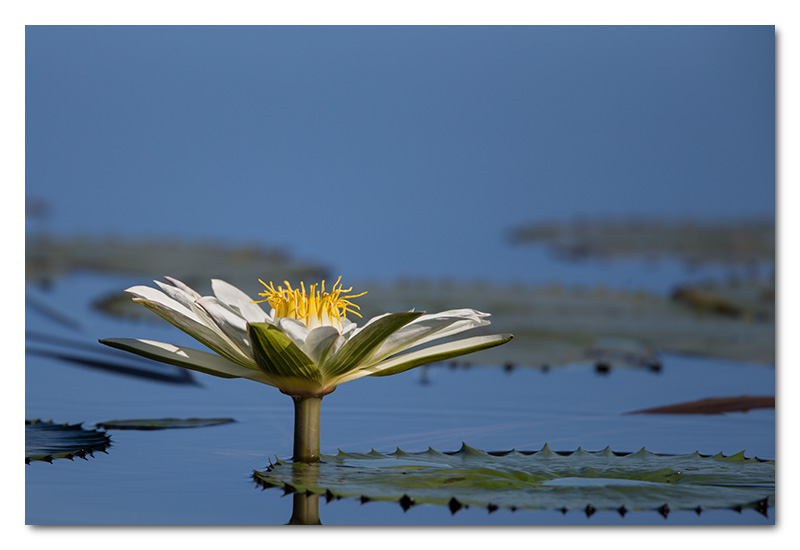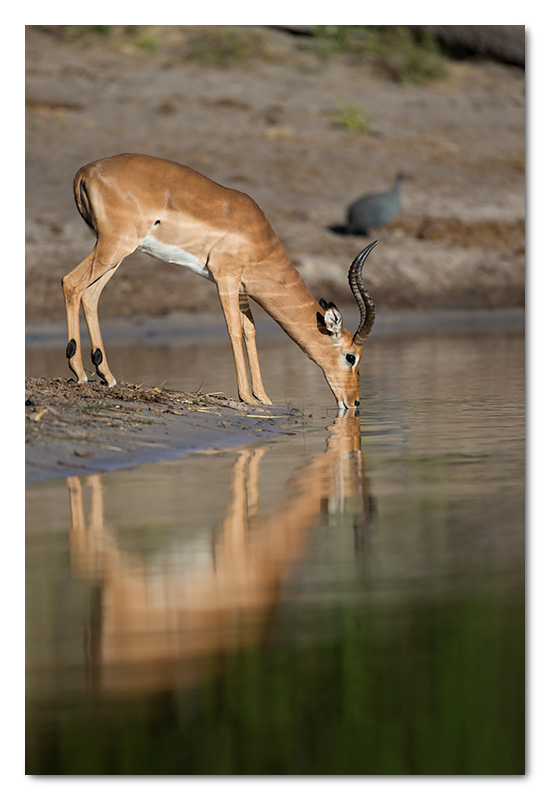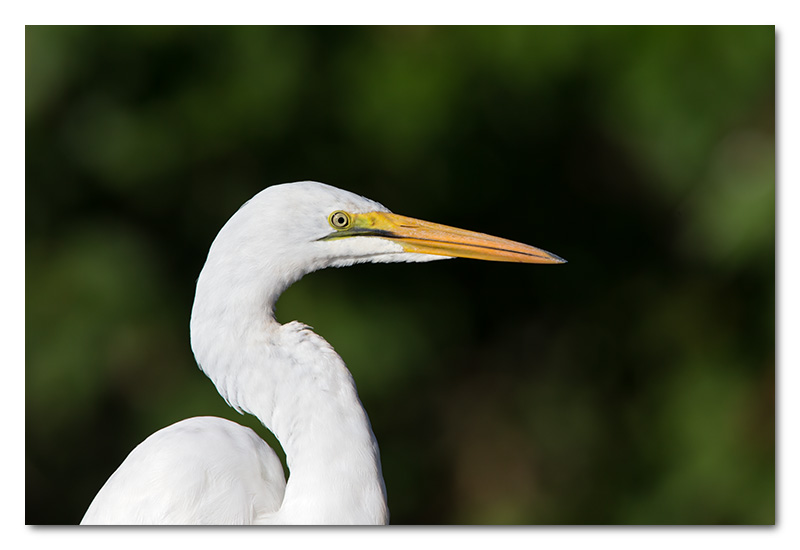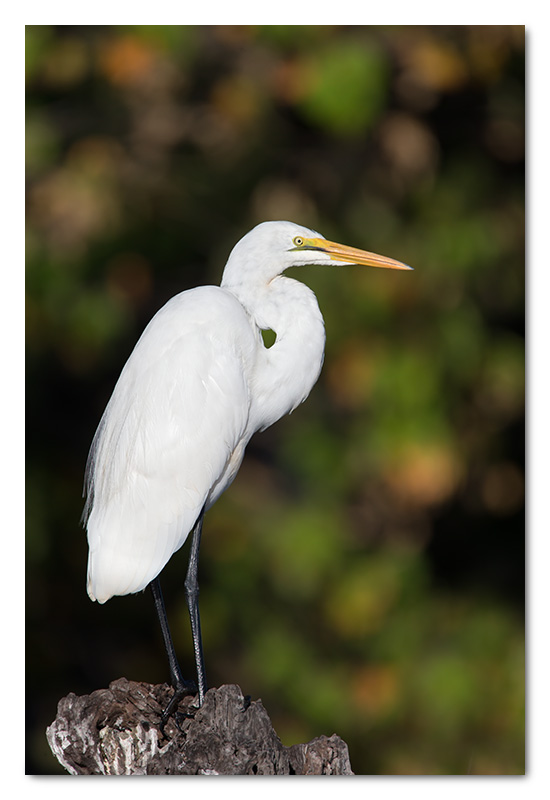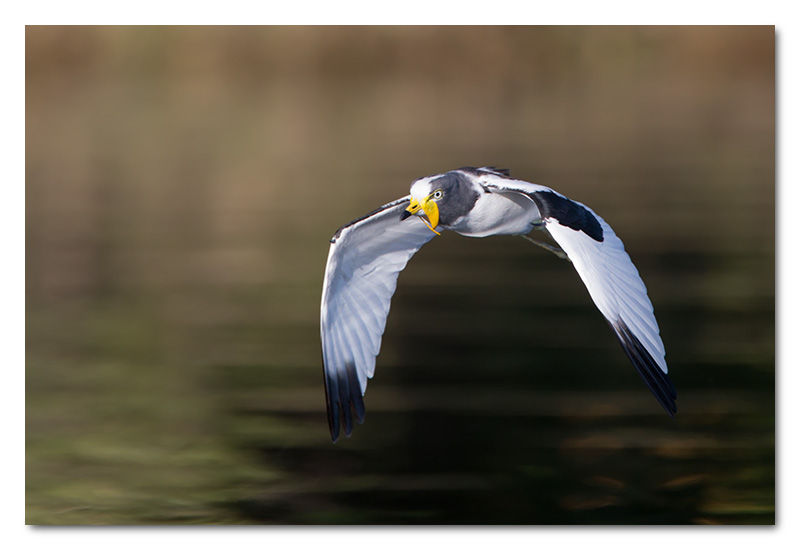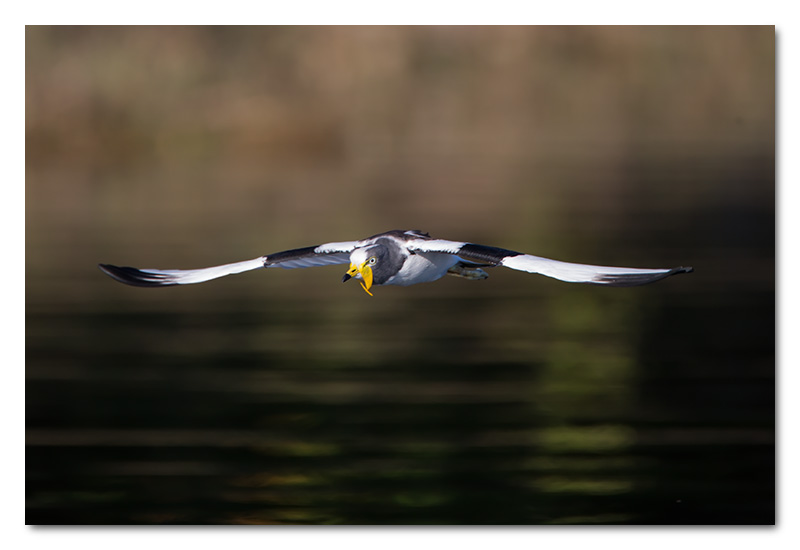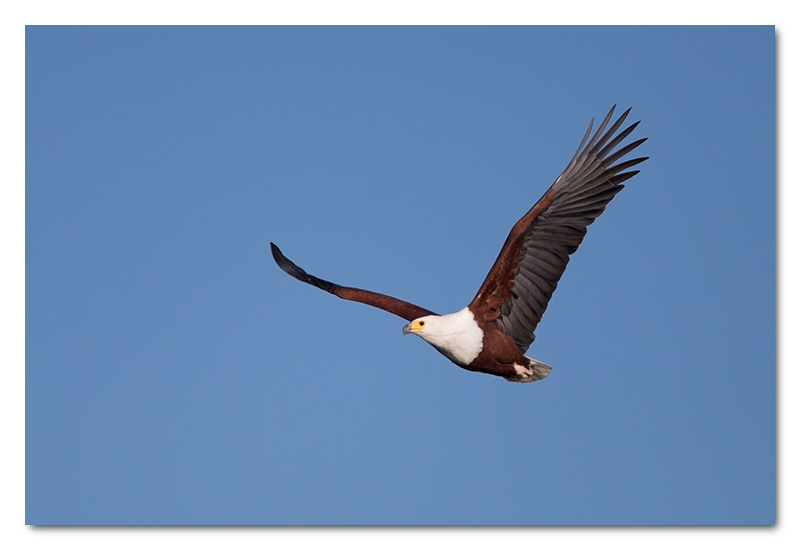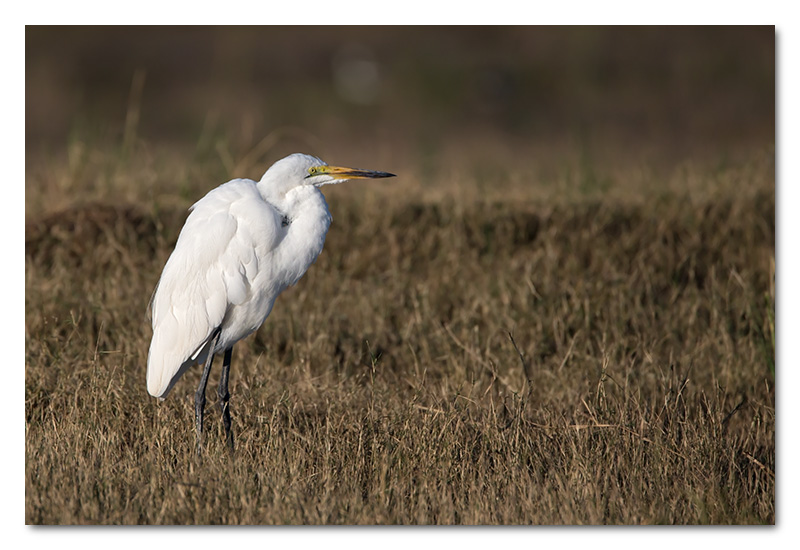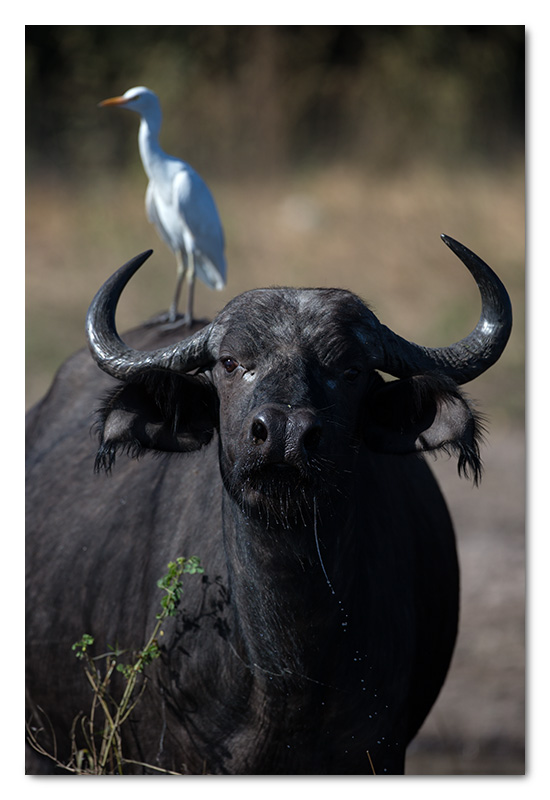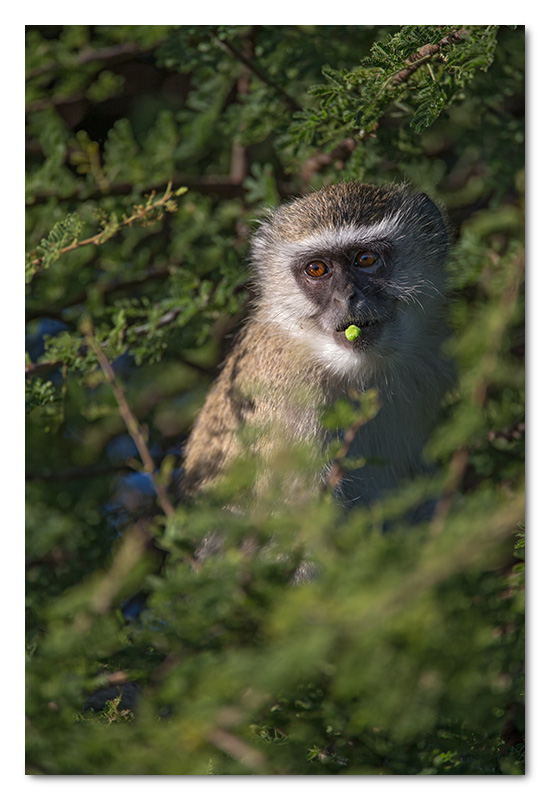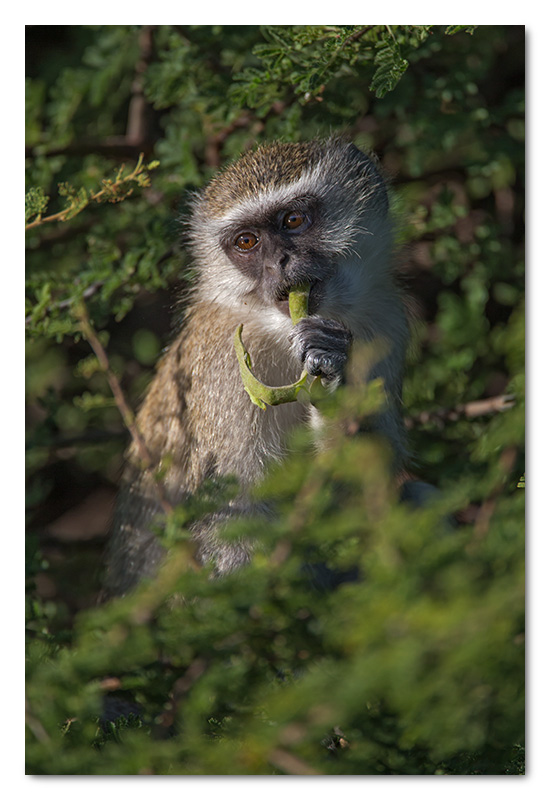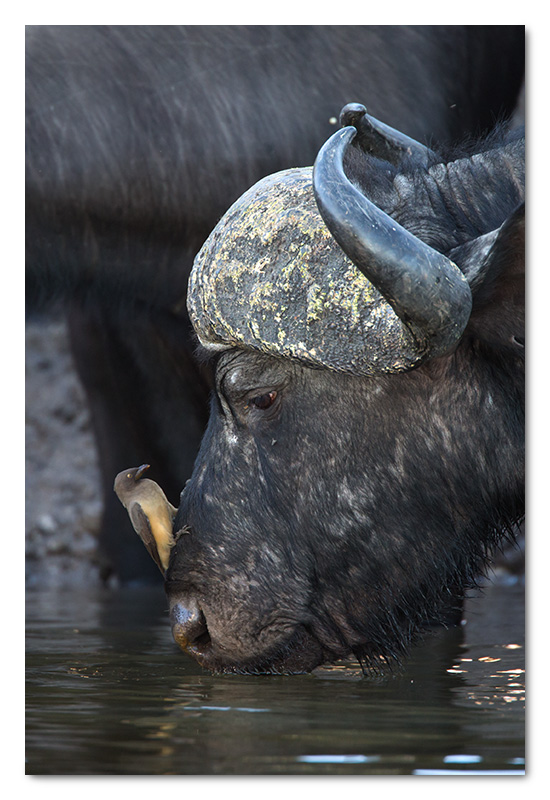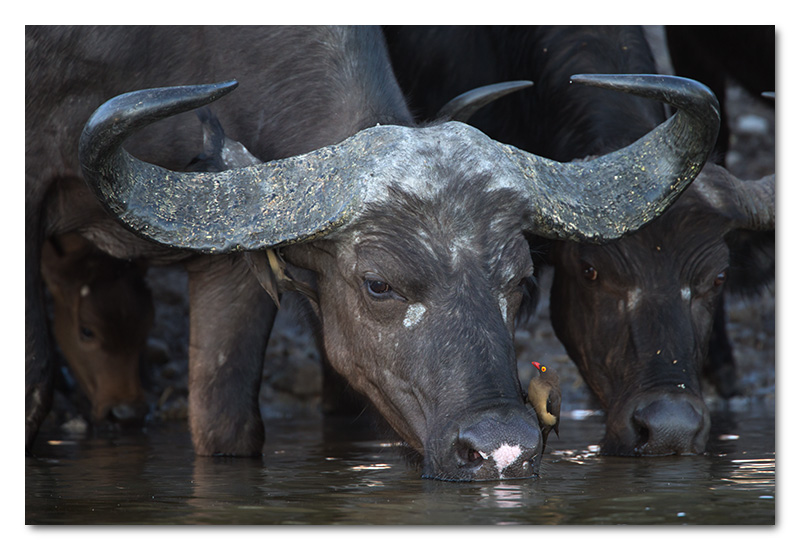 Our river guide was amazing.  He could spot birds in dark trees from a mile away.  He spotted this next little guy while we were watching a herd of buffalos noisily drinking.  I asked Victor how close he could get us.  He smiled, repositioned the boat, and gave the engine a final rev before setting us into a glide against the current, and in what I thought was entirely the wrong direction.  Scared of missing a good shot, I looked through the lens as the boats course slowly corrected and took us straight towards the bird until we got so close that the lens could no longer focus.  Experience means everything in the bush.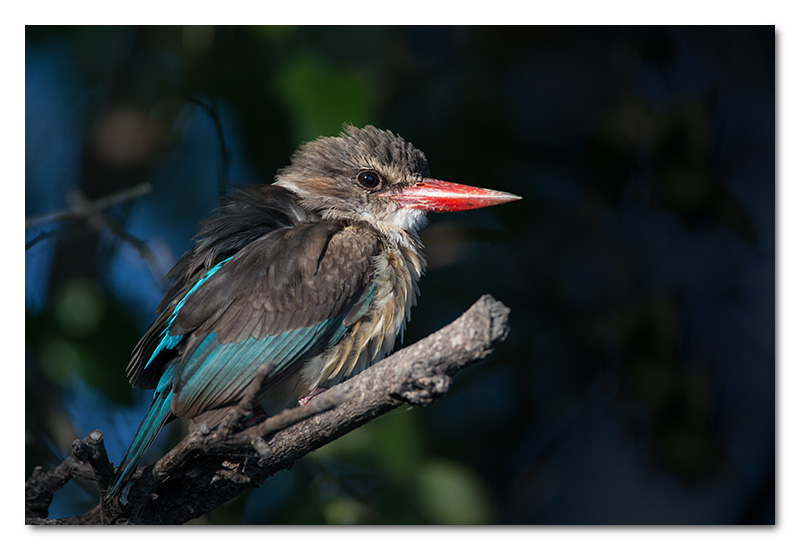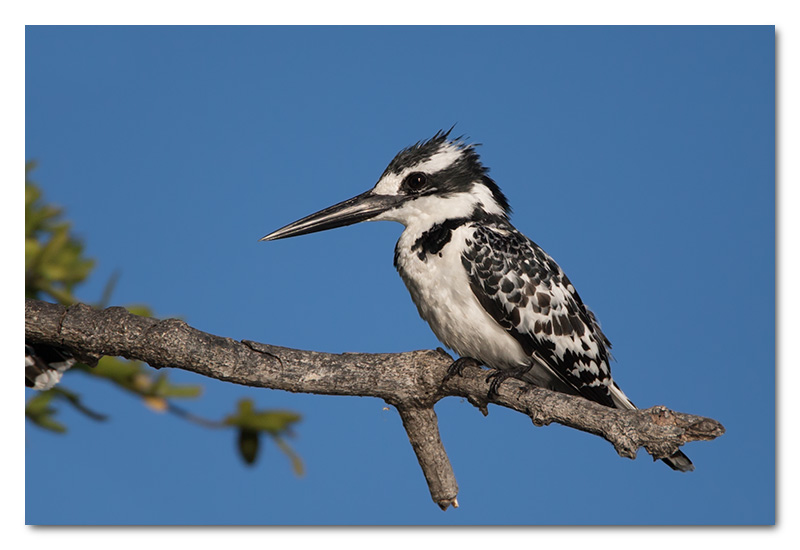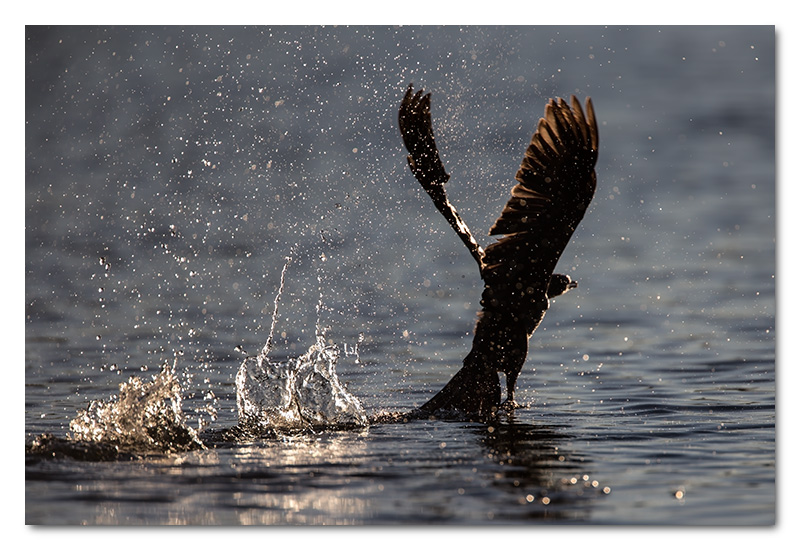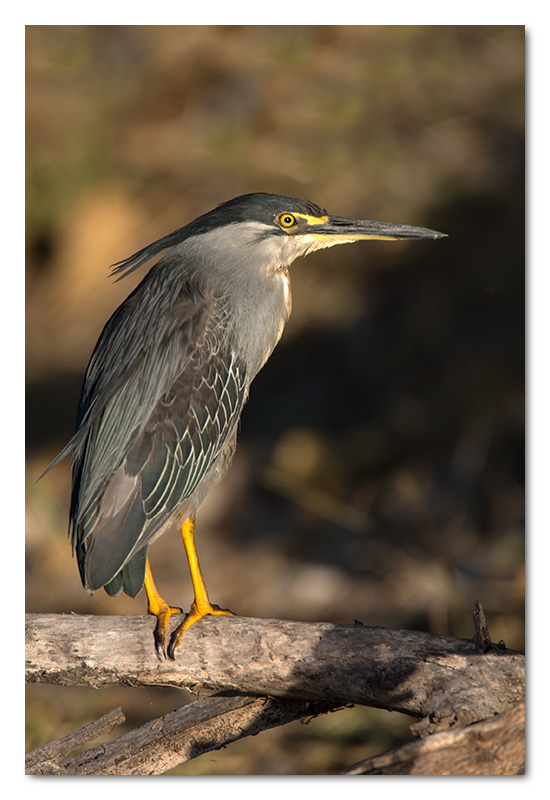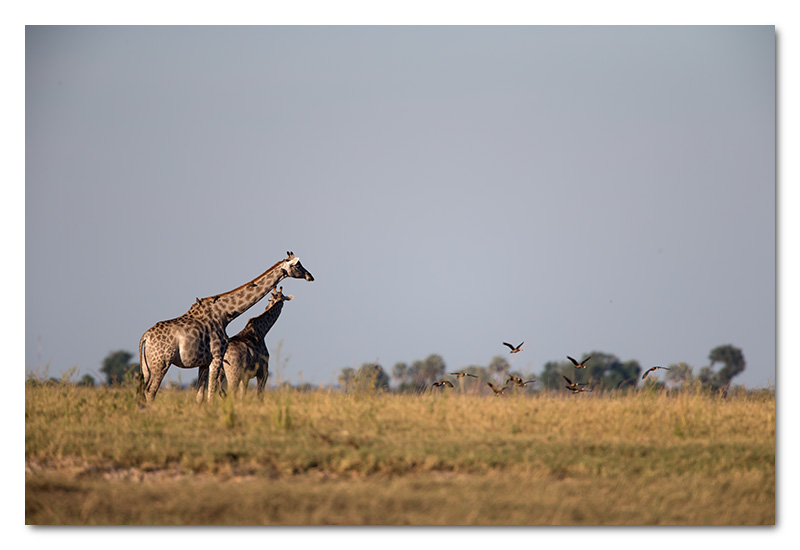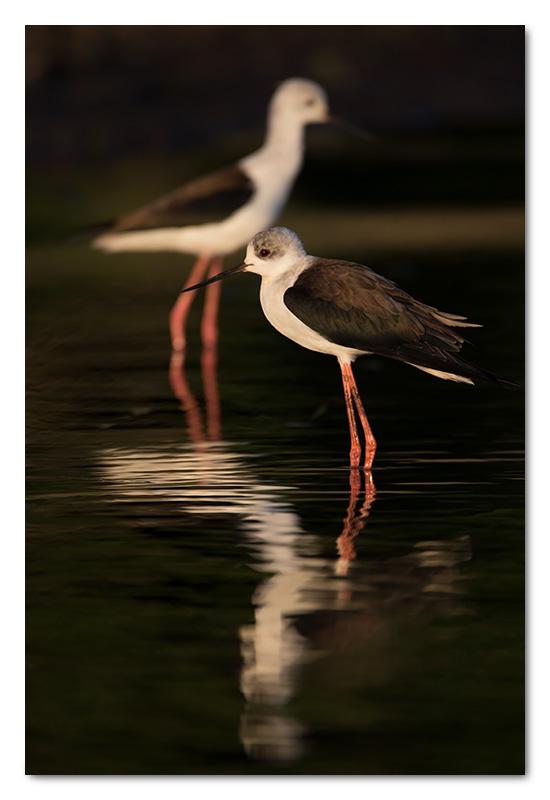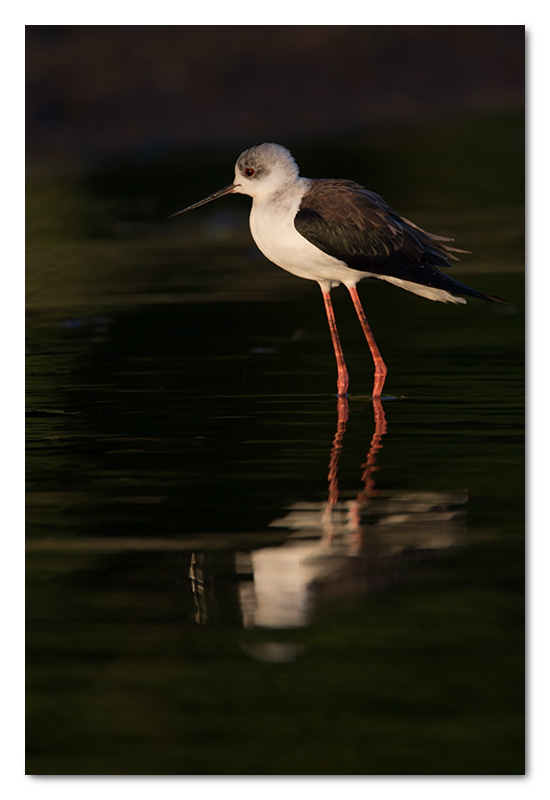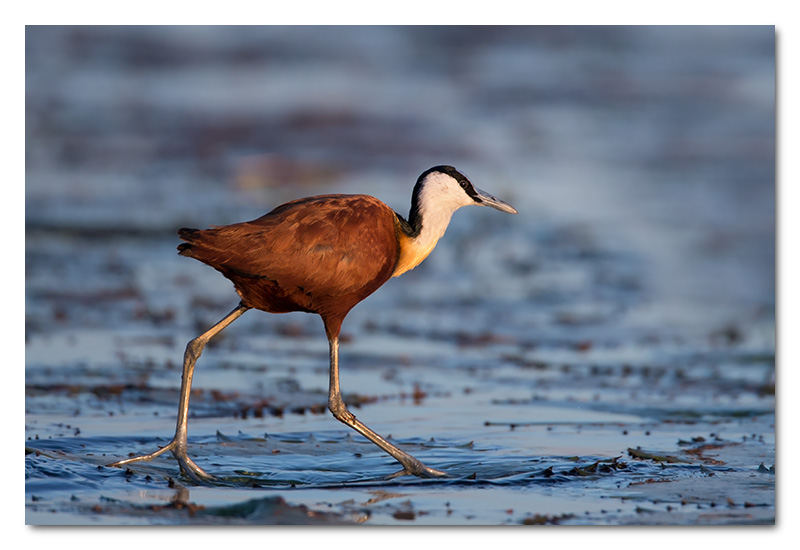 This next guy was having the time of his life in the river.  He was rolling and splashing and I missed out on what would have been an epic elephant photo: he was totally upside down with feet in the air.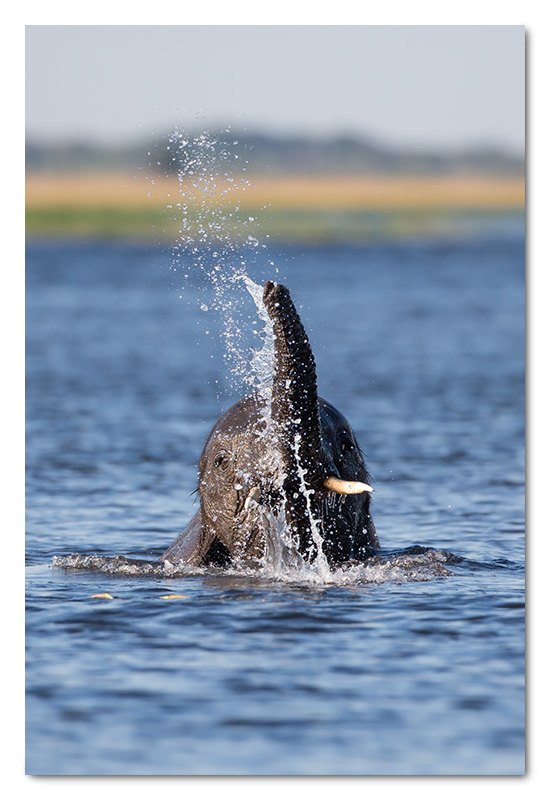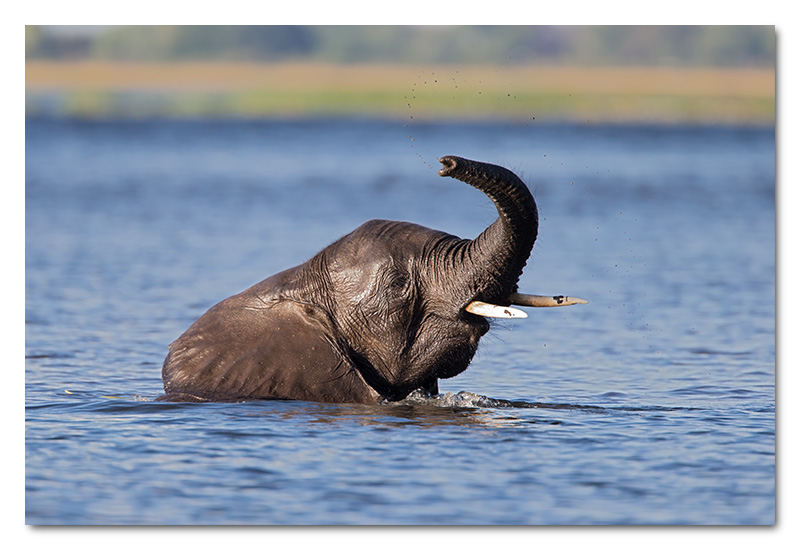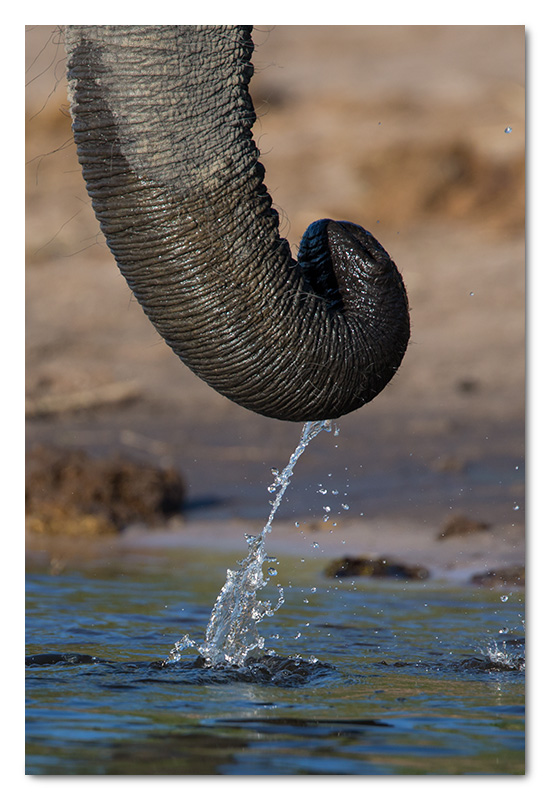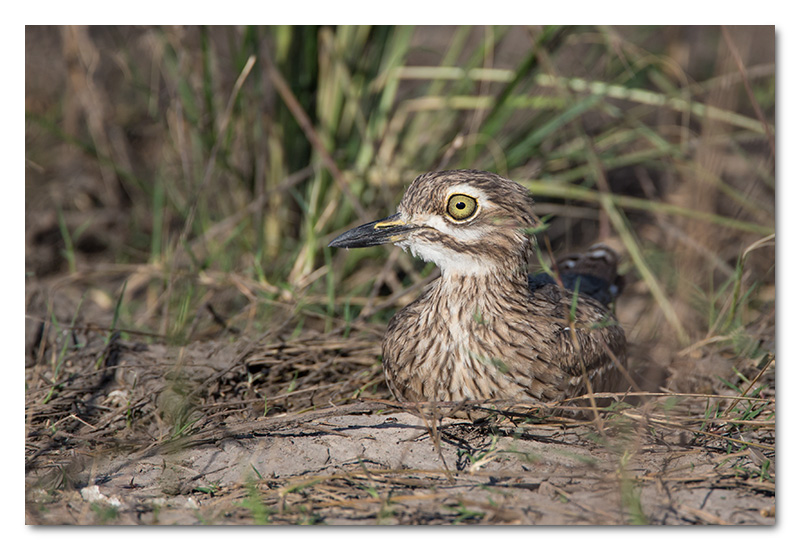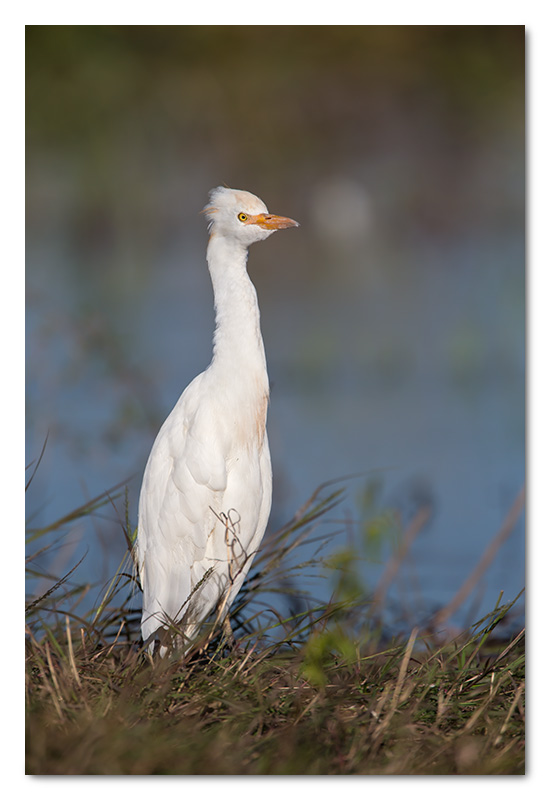 We spotted this huge croc lying on the river bank, and as we drew nearer, he slipped into the water next to the boat.  We waited for about five minutes until he resurfaced with the only piece of river grass for metres around on top of his head.  We watched him surface two more times, and each time with the same piece of grass on top of his head.  This photo can have only one caption: 'Camouflage: you're doing it wrong!'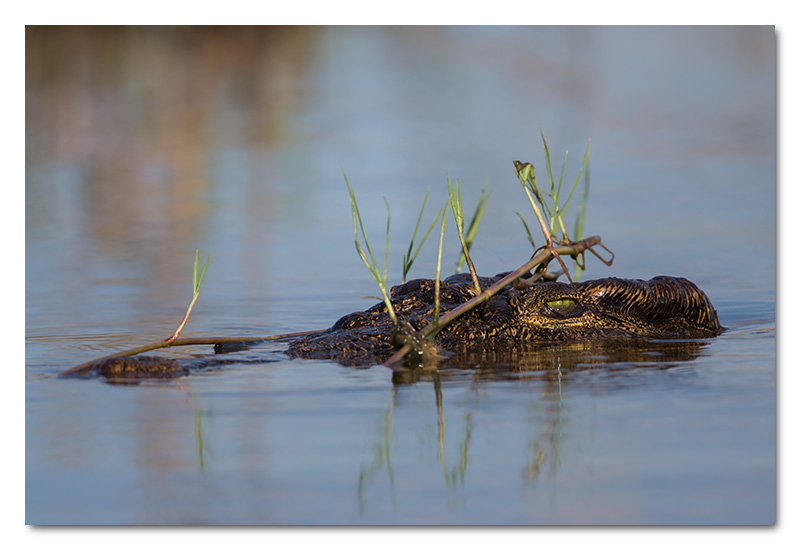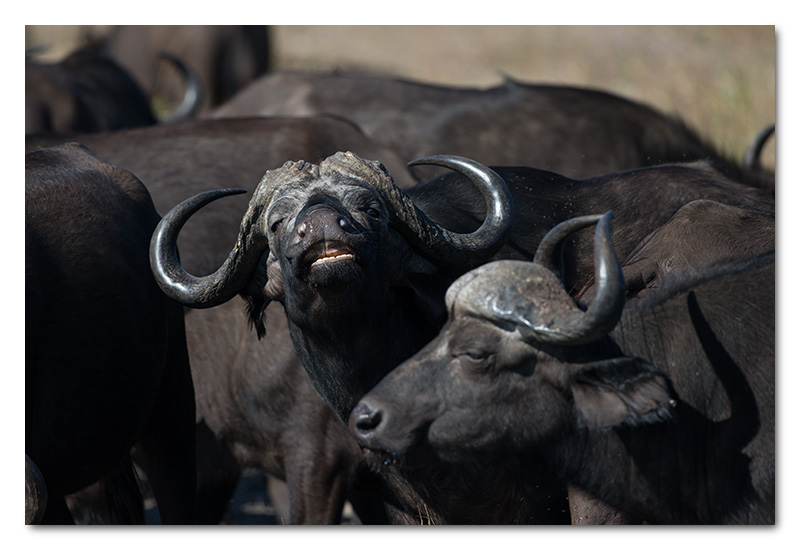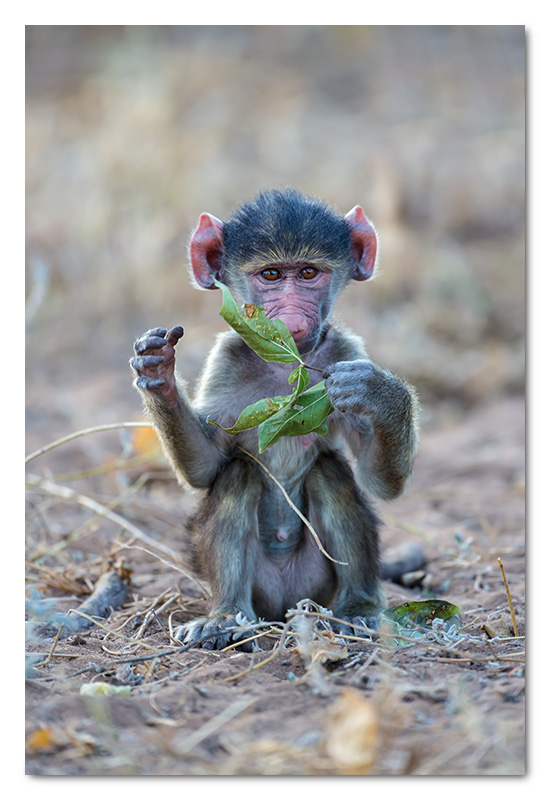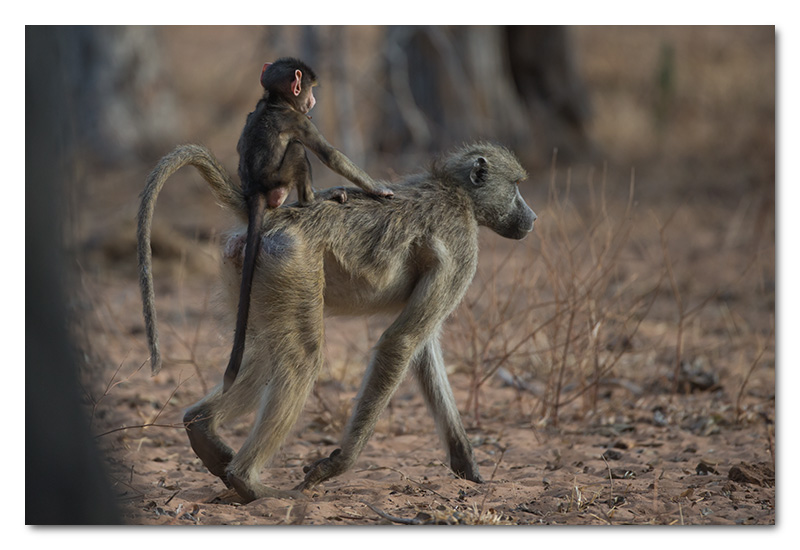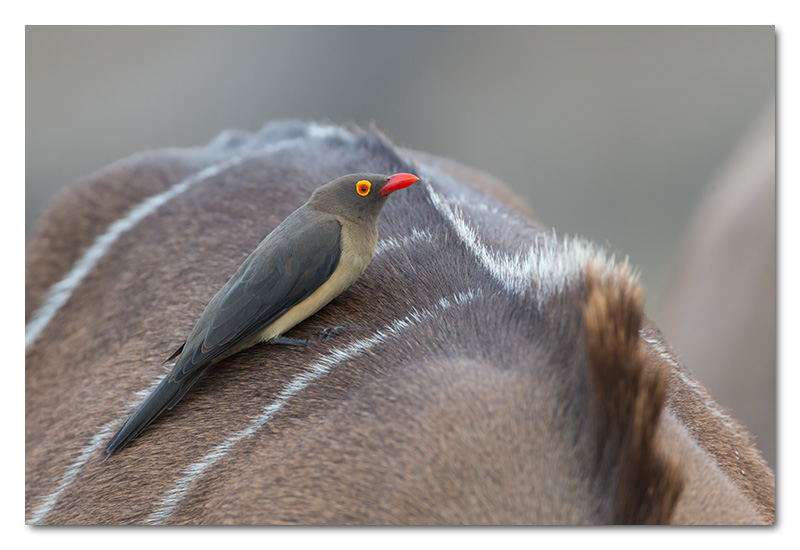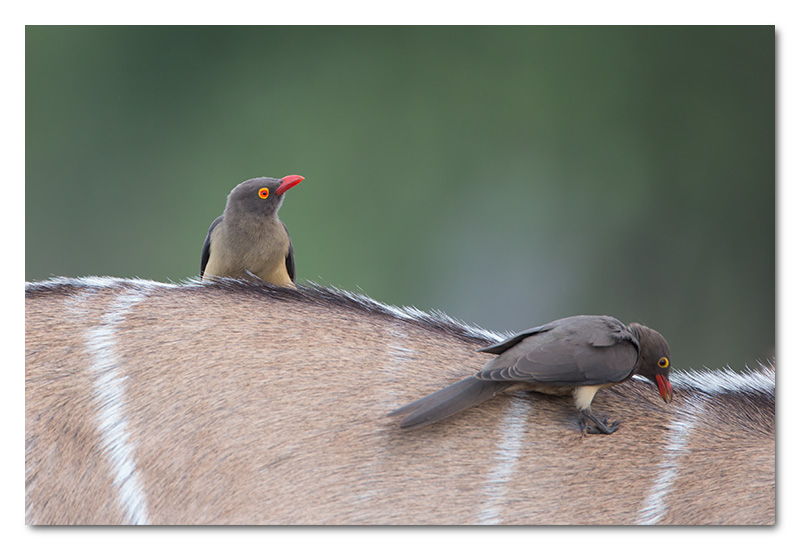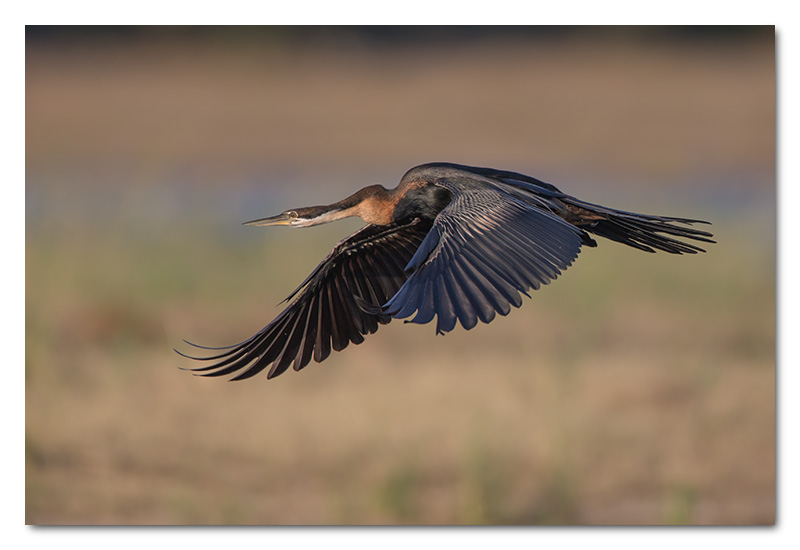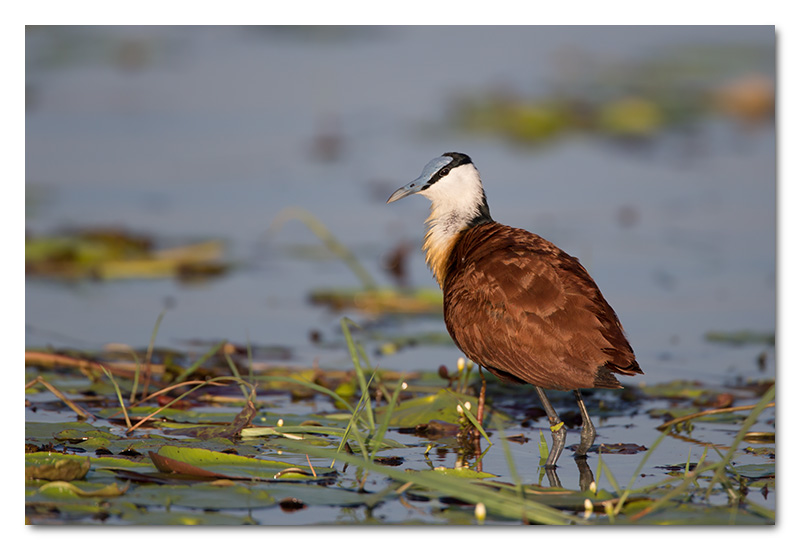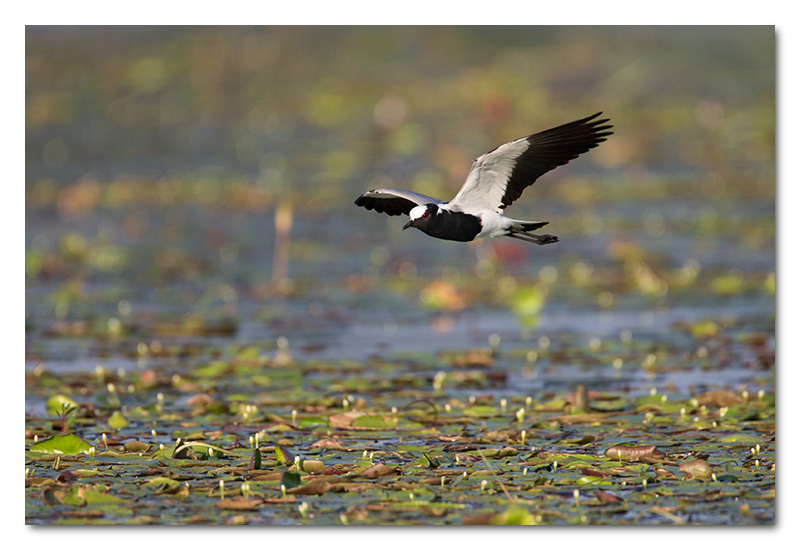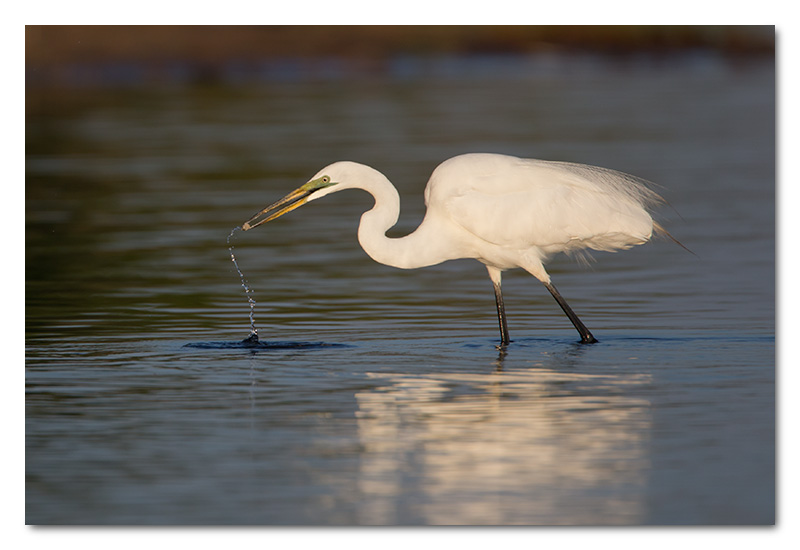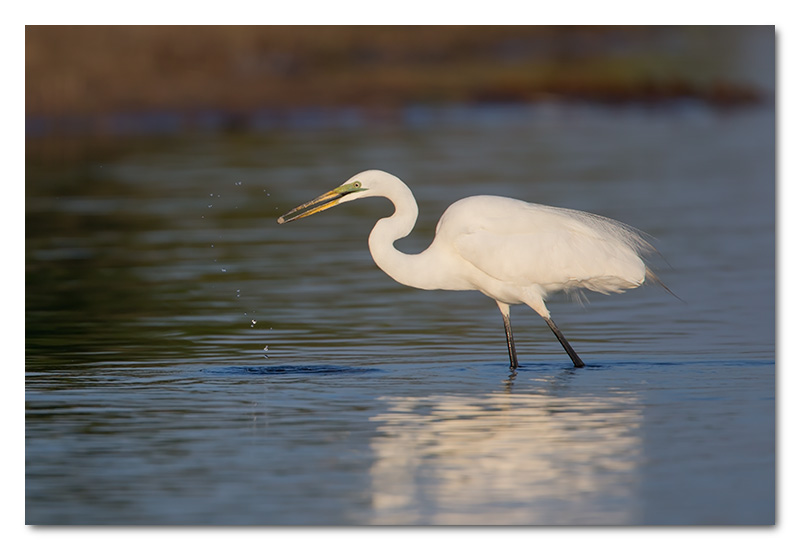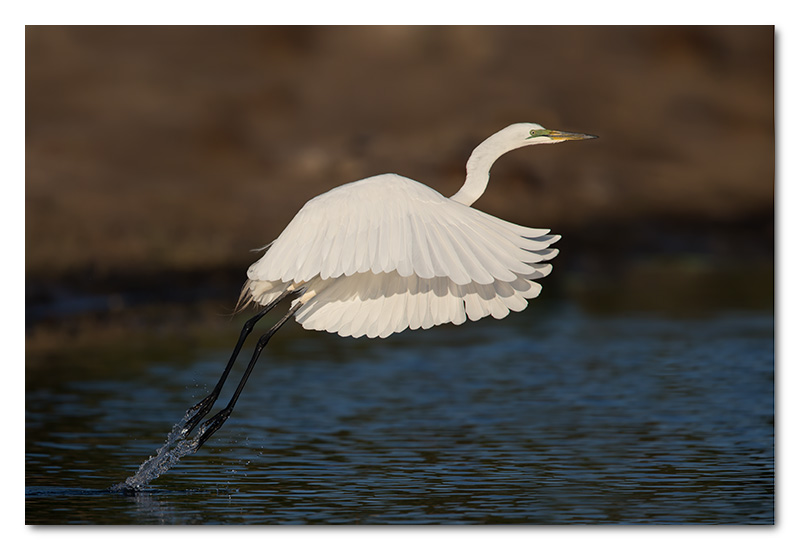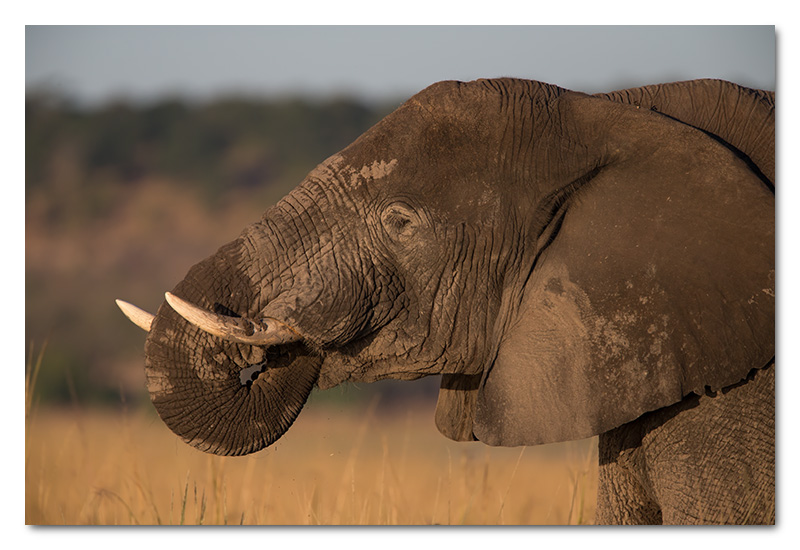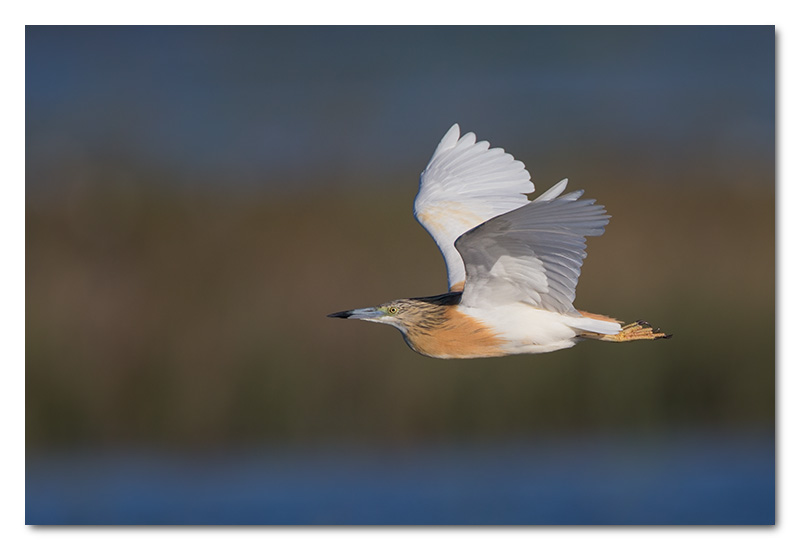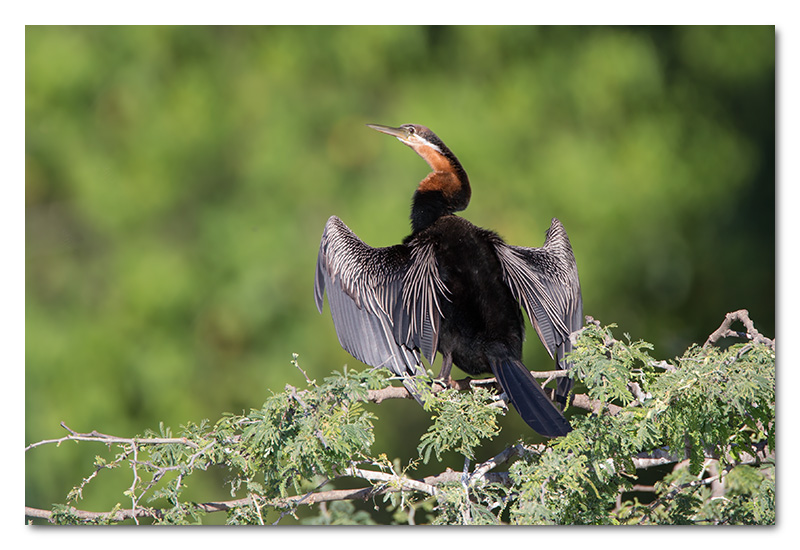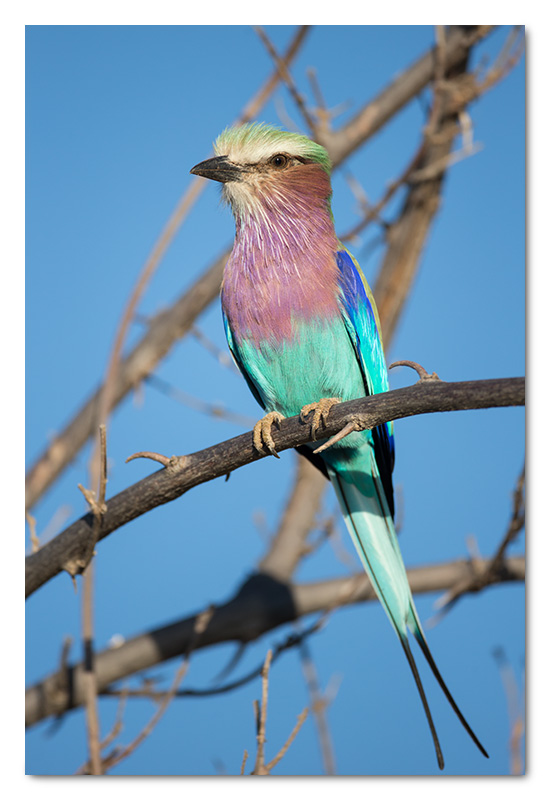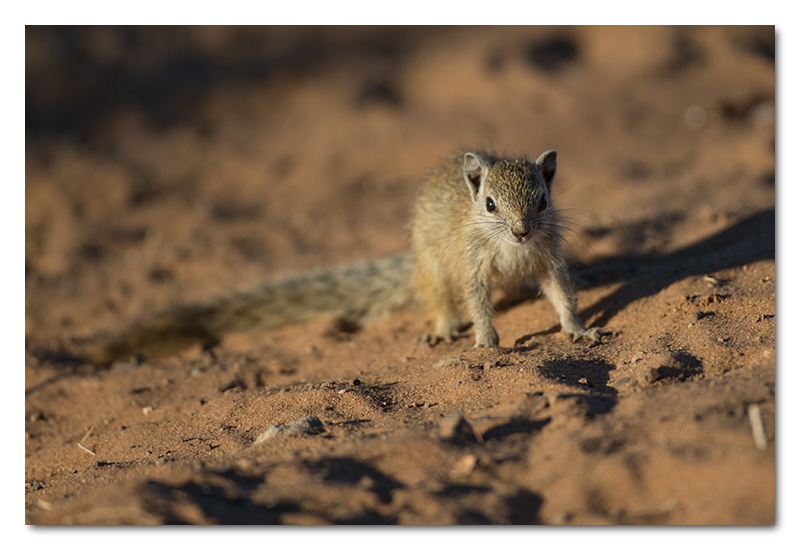 Below is a typical Chobe river scene.  We were watching this guy from a vehicle on the river bank, and about five minutes after this shot was taken, he slowly made his way towards our vehicle.  The driver had turned the engine off, and all of us watched in complete silence as he got closer and closer, until stopping so close that he could touch the bonnet with his trunk.  We were too scared to breath, well Tam sure was, as he stared at us, and then lazily proceeded to shower both himself and us in a thick layer of river sand.  That is our river boat in the background.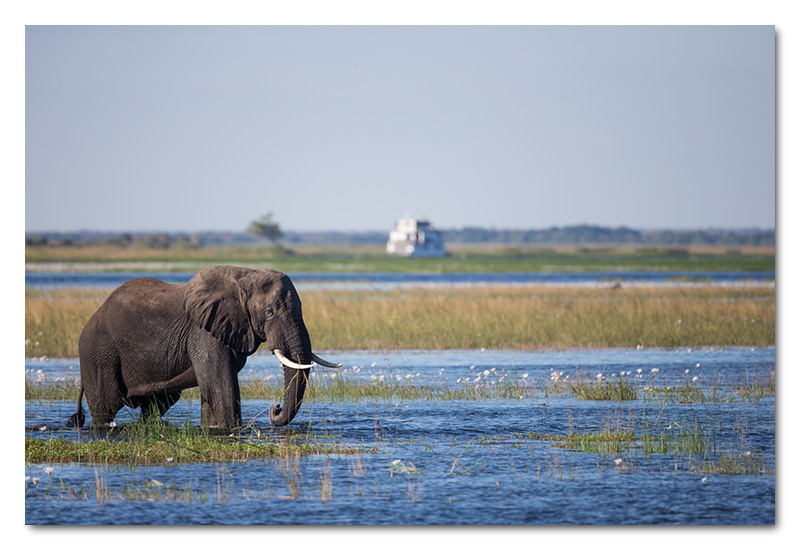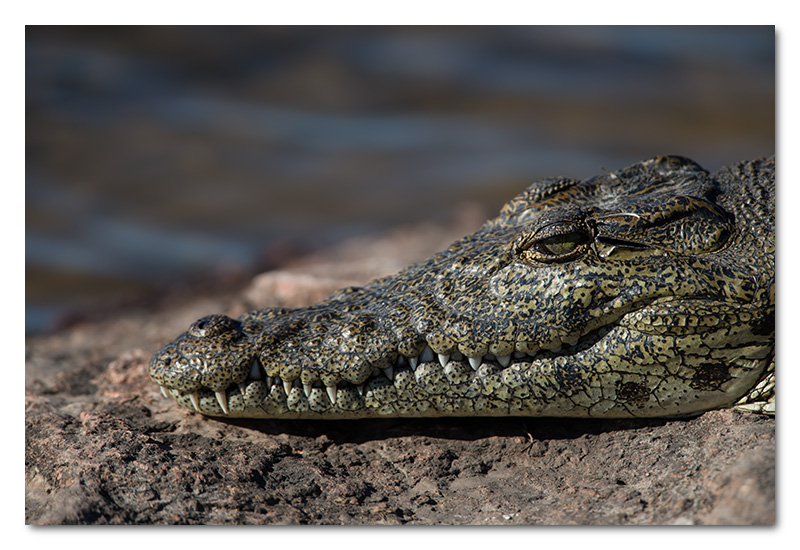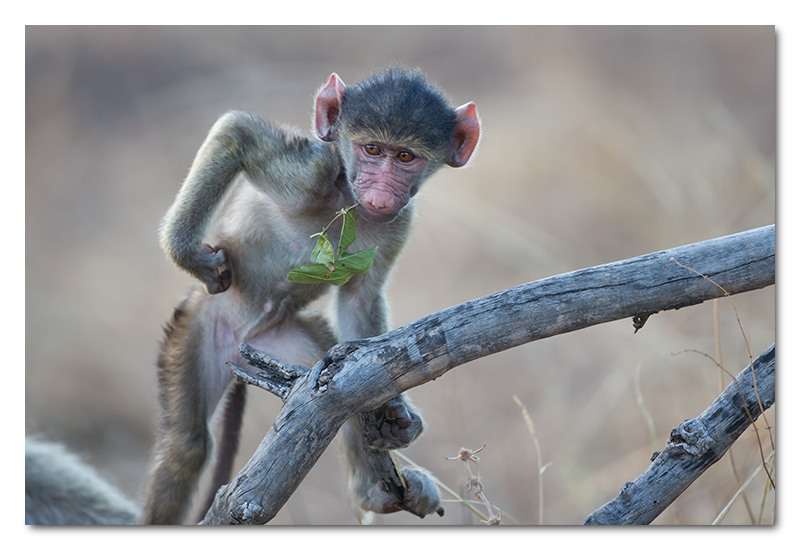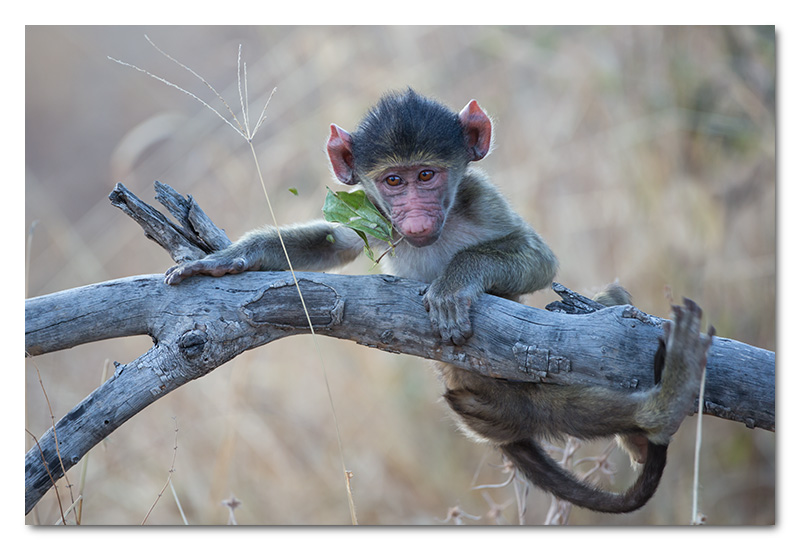 Tam absolutely adored these little guys.  We watched numerous baboon babies clumsily climbing onto and falling off and over small trees, fallen braches and their parents.  Tam took this photo of these two little guys honing their climbing skills while big daddy sat watching from below.